FULLY CUSTOMIZABLE, DESIGNED AND SUPPORTED
Fast-Start WordPress Websites for Matterport Owners
RAPIDLY DESIGNED BY SUBJECT MATTER EXPERTS
Professional Websites for Matterport Owners
We build beautiful looking Matterport Pro websites packed with niche-ready content.
Fully Customised. Professional. Fast.
WordPress Ready
Niche Targeted Content
Ready-made Matterport 3D Gallery
Engaging Video Content
Proven Industry Testimonials
Instant Quote Calculator & Scheduler
Stunning Design
Fast On Any Device
and much, much more…
Website
INSTALL | DESIGN | SUPPORT
DIGITAL EXPERTS
Subject matter experts
FAST & RELIABLE
25+ years' digital experience
Launch & Go
Go-to-market fast
DESIGNED TO SELL YOUR EXPERTISE. STANDOUT AMONGST COMPETITORS.
Silver Plan
Includes
4 Industry Content-Ready Niches
6 Model Matterport Gallery

Instant Quote Calculator

Matterport Hosting Calculator

Scan Date Scheduler

Data Capture

Social Media Links
Gold plan
Includes Silver Plan plus:
6 Industry Content-Ready Niches
15 Model Matterport Gallery
4 Services Page Layout

Blog

WP3D Models Plugin Integration*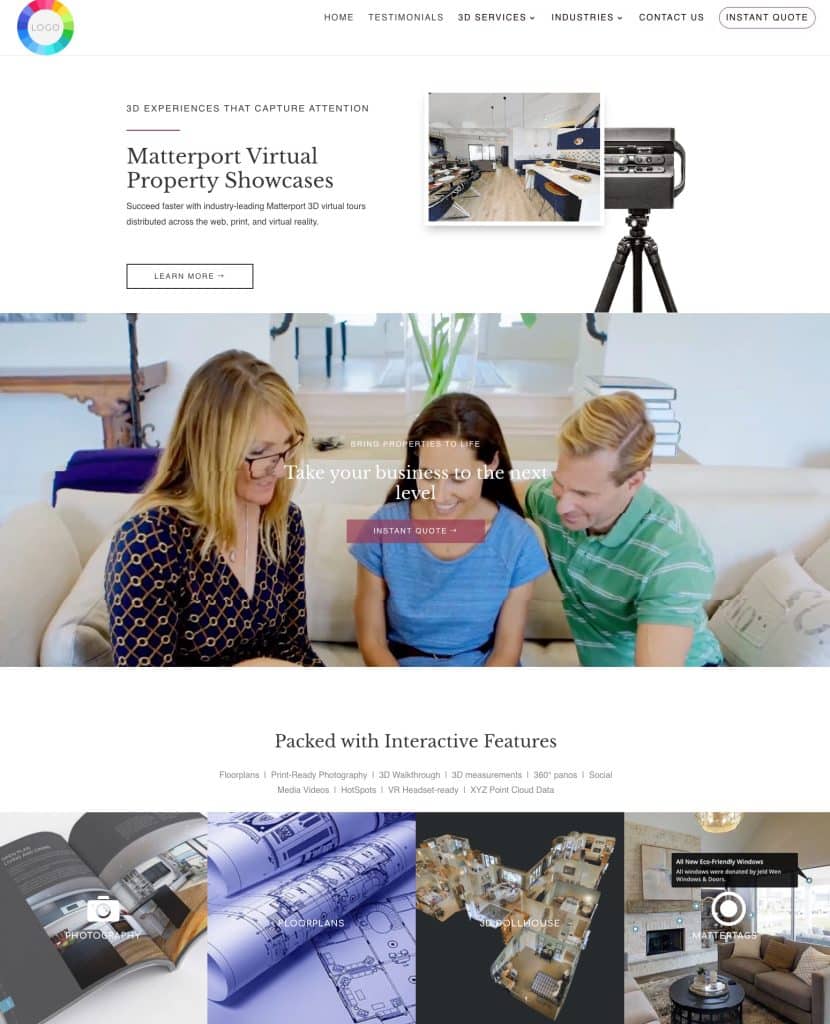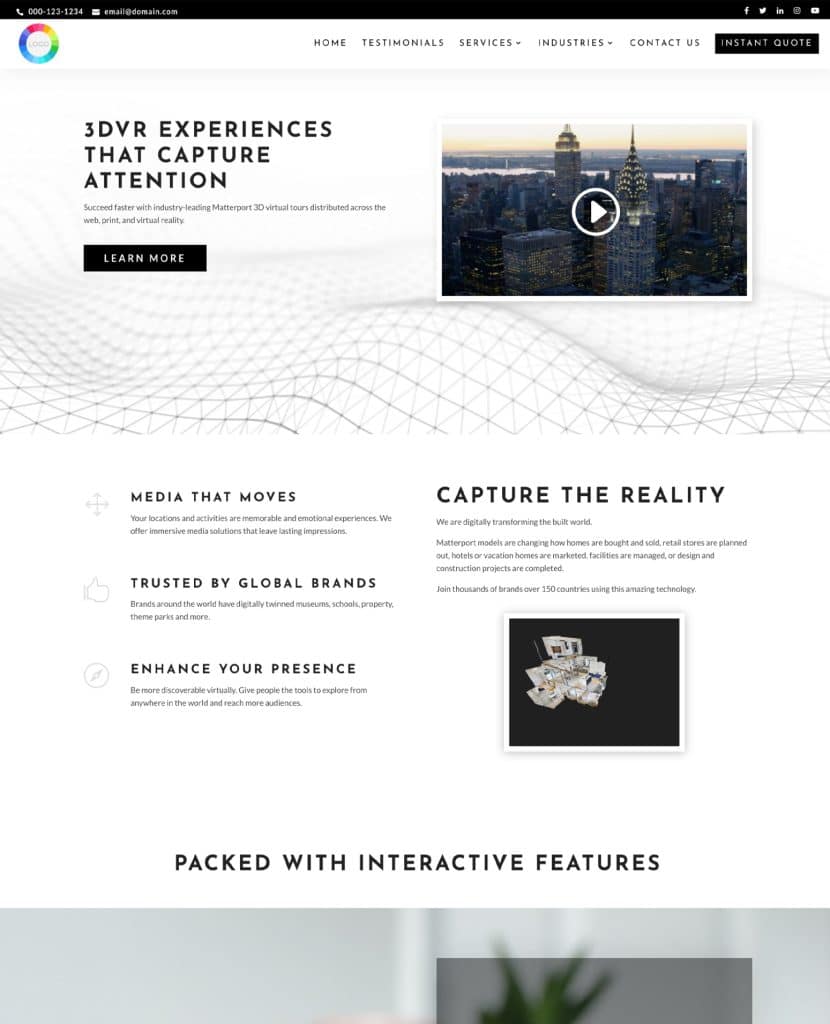 Industry Niche Layouts (Real Estate / Construction / Commercial / Public Spaces / Architecture / Engineering / Construction / Insurance)

Industry Testimonials

Contact Form

Features & Benefits of Matterport

About Us (your bio)

Your logo

Social Media Links

Legal copy links

Instant Quote Calculator

Email Integration
WE INSTALL | WE CUSTOMISE | WE LAUNCH
Our Rapid Development Process
Review the plan that best suits your needs and place your order to start now.
Complete the 'Onboarding Form' so we begin customising your content.
You enjoy winning new business with a professional website as we remain in support.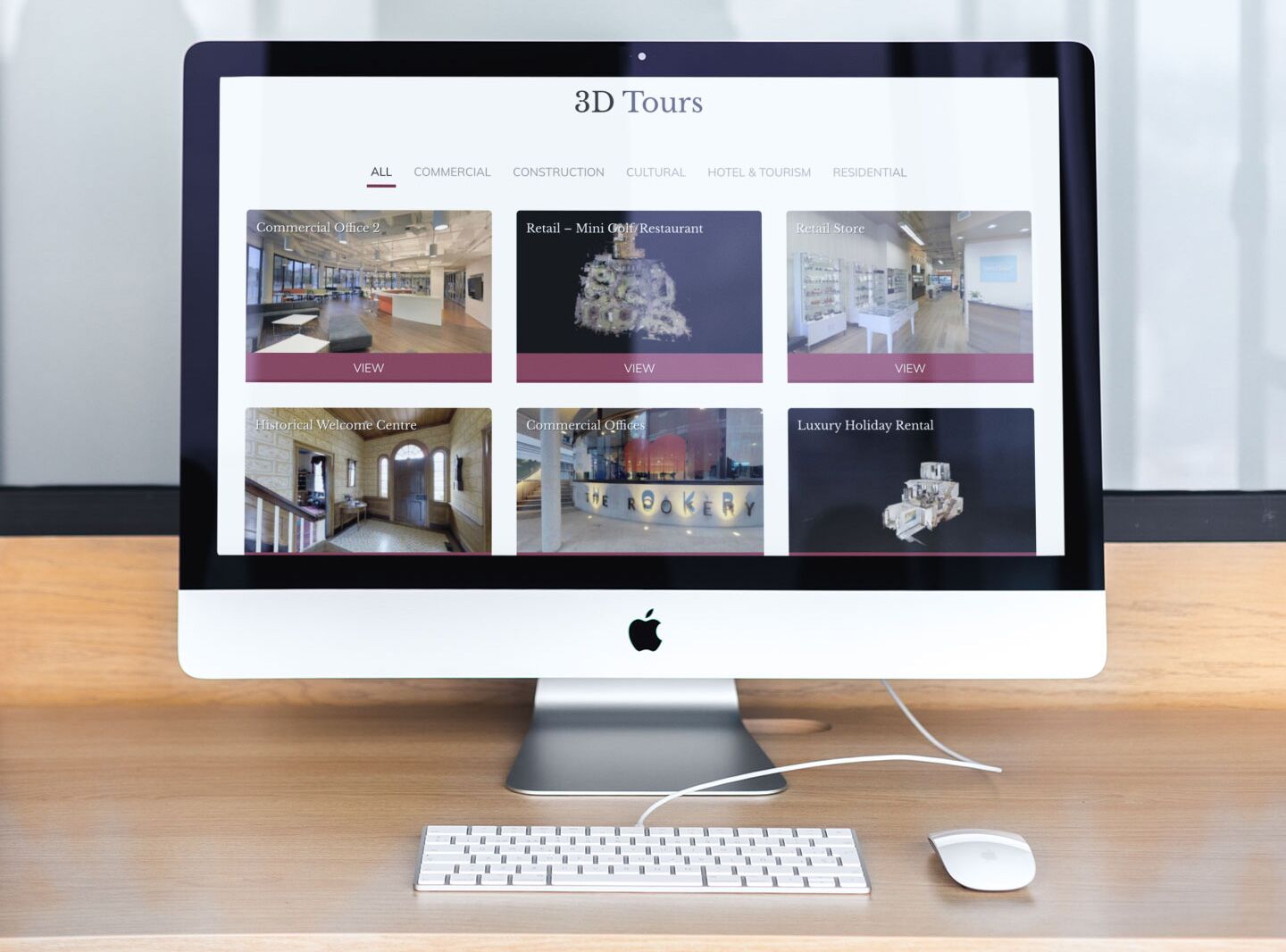 I'm a newbie. I've just bought a camera and web domain name. What do I need to do next?
Buy a subscription and we'll do the rest of the installation with you. You'll get a professionally designed website, loaded with professionally produced content within in a matter days enabling you to hit the ground running.
I'm a seasoned Pro and I already have a website? What happens to that?
That can be backed up and made 'dormant'. You can then activate the 'Fast-Start' theme and customise any of the content to suit your needs. We can assist you in the transition.
How do you build the website?
It uses the Divi WordPress Theme and we have customised much of the content using a number of plugins, CSS code and proprietary content which we license to you.
Can I edit the website myself?
Yes, absolutely. You have control. We do 1:1 training and show you exactly how to do it; blog posts, add models, edit tex and images. We've made a tutorial video which teaches you how to edit all the content yourself. We're also remain in the background to support you whilst you subscribe.
How long does it take to build the website?
It depends on how quickly you can complete the On-Boarding Form so we have all the info at our fingertips. It can take anything between 2 – 7 days.
Can you use my current branding and logo?
Yes. We'll produce a colour palette for the interface design which matches your branding and logo.
I don't have a logo. Can you help me?
Yes. If you don't have that then we can design one for you for a $399 fee. We'll provide a business card layout too which you can take to any printer.
Can I change the Online Calculator?
Yes. It can be fully edited by you. We give you 'Collabaorator Access' and you can edit any of the elements and formulas calcuated in the form.
I offer additional services such as Drone, Photography, Virtual Staging etc
Yes – the Gold Plan includes 4 additional service layouts which demonstrate Drone / Virtual Staging / Photography / Image Enhancement / Video. The layouts can be customised.
Do you host the website?
Yes if you want. It is included.
We can work with Namecheap but can also work with most hosting providers if you choose to stay with them.
You must ask them to setup and install WordPress and send us the username and password on your 'Website Onboarding Form' which you receive via email once you start your 3DVR Fast-Start subscription.
The info we need looks like something like this:
https://www.yourwesbite/wp-admin
username:
password
We then 'fast-start' with you!
What happens if I cancel my 3DVR.io website subscription?
We can no longer extend ongoing Divi theme support, content updates or the content license to you. You will have 30 days to adjust your website, after which you must re-design your website using your own.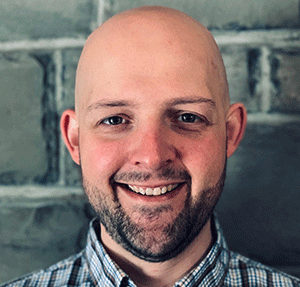 3DVR was absolutely instrumental in the development of my website. From creating my logo, to the overall sites design, I'm incredibly impressed. THey're attentiveness and communication during the building process was all the more impressive, as we are separated by more than 3,500 miles and 5 time zones. You would have never known. The incredible feedback I've received from clients about the overall design and flow of the website is fantastic. I don't know where my business would be without him, and I'm glad I never will.
President, Future View Imaging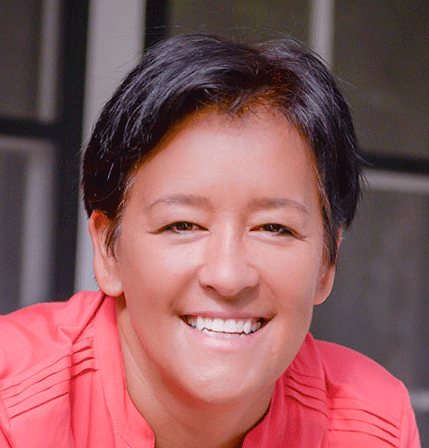 As a new service provider I wanted to hit the ground running. Time was of the essence, given I wanted to launch ahead of competitors. At the same time I wanted to achieve excellence in my launch and accordingly, I was very choosy with whom I partnered. 3DVR exceeded my expectations! I provided direction and was blown away by the execution. Only a truly subject matter expert with technology and marketing expertise could have delivered such a premium product. I highly recommend them.
NOT READY YET? | NO WORRIES
TRY OUR ULTIMATE BRANDING CHECKLIST
Get 30 FREE brand building idea straight to you InBox in the next 5 mins.